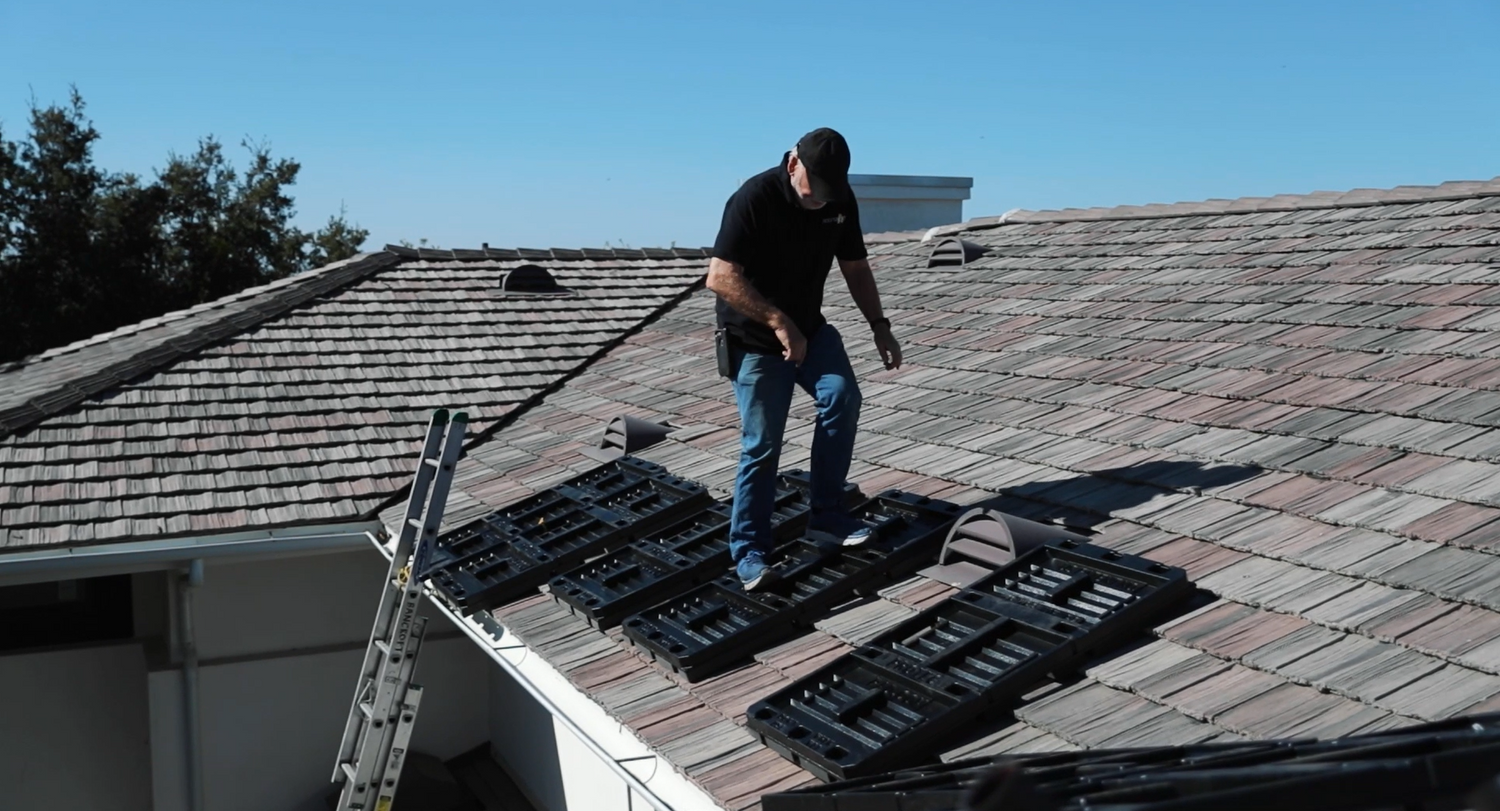 The Story Behind RoofSmart Pads
RoofSmart Pads was invented by Russ Bancroft. Russ has been in the Roofing Construction Industry since 1978. He is a premier roofing contractor and well respected roofing inspector. Through customer referral only, he works on high end estates worth anywhere from $5 million to $150 million in the southern California area. His company has worked on historically preserved roofs including the Gamble House in Pasedena, the Adamson House in Malibu, and is currently working on the house formerly known as the Playboy Mansion in Beverly Hills.
Hear Russ Explain the Origin of RoofSmart Pads
Russ was having to redo roofing jobs due to careless workers on roofs and was also dealing with fragile tiles on his jobs with worries of breaking them. He came up with the idea to dispurse the weight of the roofers' steps with a piece of ply wood and attached foam to it to soften the blow of a step on a tile. He tested out his make shift pad and noticed that not a single tile was cracked. Russ worked on a mold for this tool and got it patented in 2018. Since then Russ has modified the pads and is still modifying them to be the most efficient for roofers.