Shipping Disclaimer: Shipping Costs will vary depending on the the location of the final destination.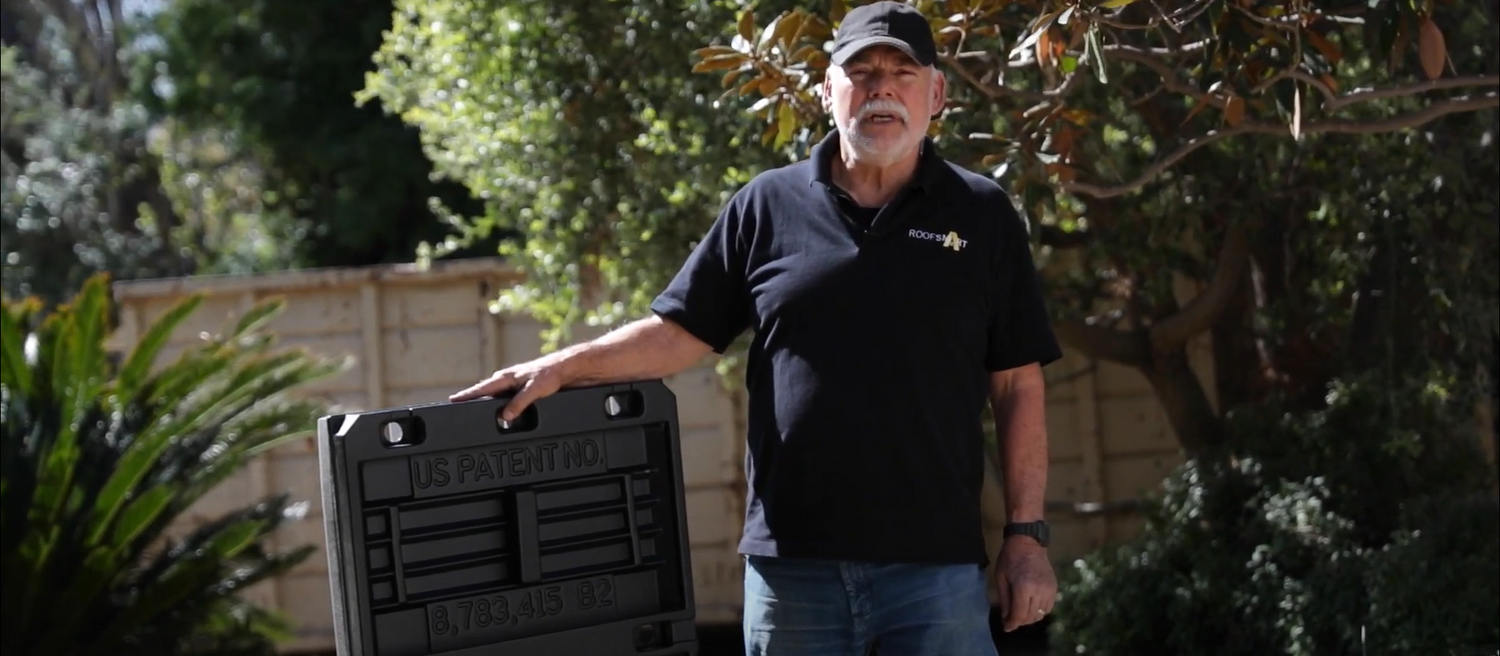 Attention Future Customer
For Your Convenience Please Contact Us Directly For Any Purchase Exceeding 9 Pads To Get You A Unique Shipping Rate To Save You Money!
Sales Department: (805) 657-0224
Email: Orders@roofsmartpads.com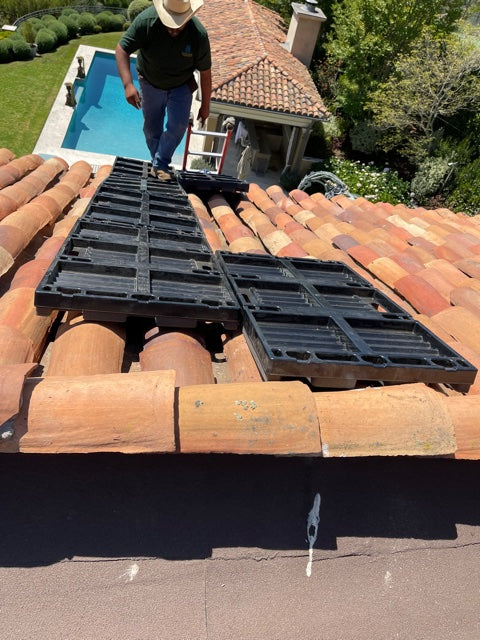 RoofSmart Pads
The RoofSmart Pads are a roofers best friend when preventing damage of the roofing materials on the job. They create walkways and workstations on pitches up to 7/12 and steeper pitches if they are tied down. They are made out of durable ABS plastic attached with 3m adhesive to a high density foam. They are light weight and easy to use with attachable accessories to ensure ladder safety and safety on steep pitches. Make sure to visit our Social Media to see videos of the RoofSmart Pads in Action!
Check out our Instagram!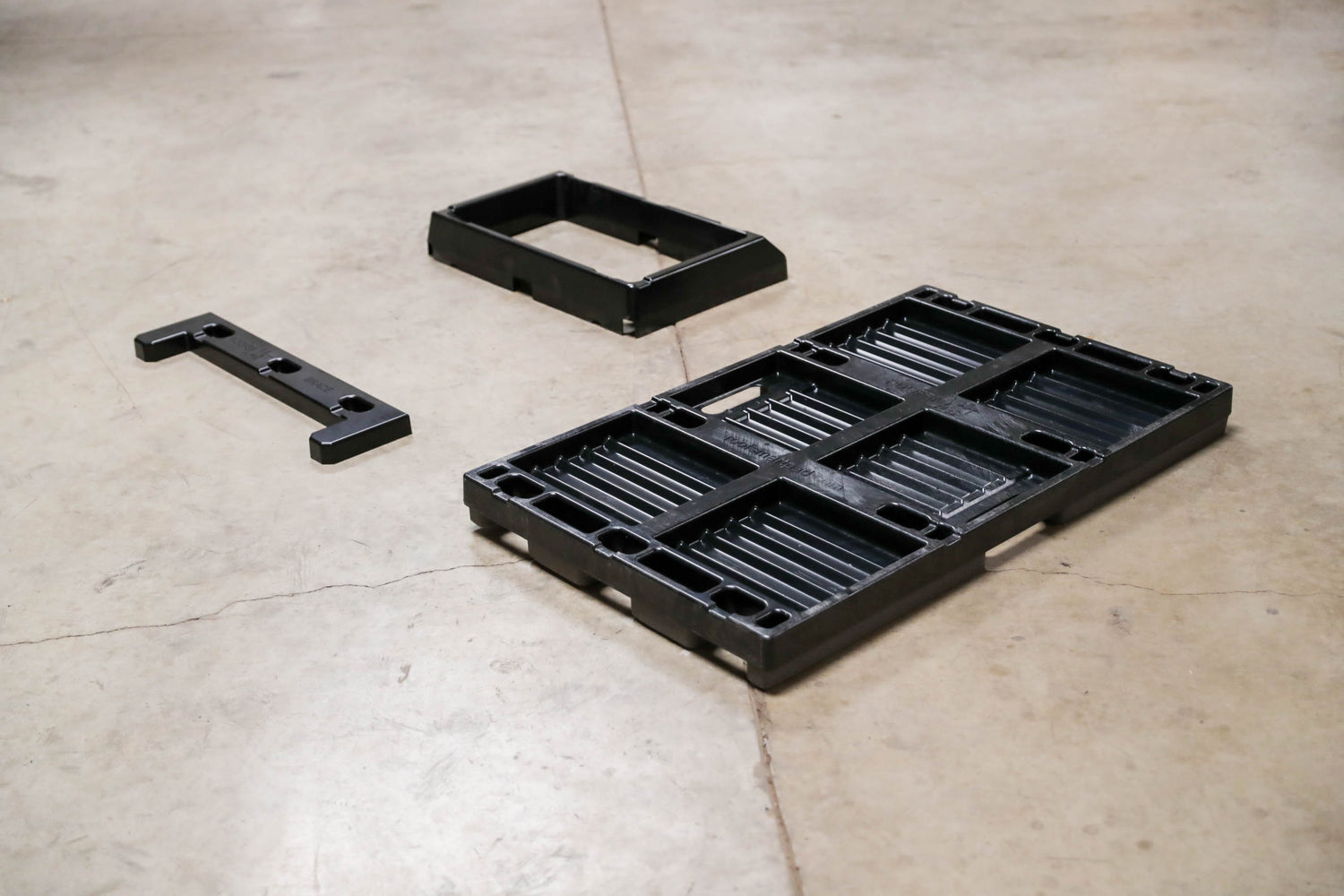 Ladder Brace & Steep Step
The Ladder Brace and Steep Step are both accesories of the RoofSmart Pad that attach on top of the pad. The ladder brace secures the top of the ladder to the roof to the pad with added weight on the pad. The ladder brace also eliminates the gutter damage. The Steep Step provides safe and secure footing on steep sloped roof surfaces.
Click the button below to see how the Ladder Brace and Steep Step is used on the job site!
Click Here
Coming Soon to Our Store!
Storage Box: Provides safe and secure storage unit on any pitch roof slope
Roof Jack: Provides roof jack support for any roof slope/ any roof type
Steep Seat: A secure a comfortable work platform on steep roofs
Straps that tie together the tools to the RoofSmart Pad.